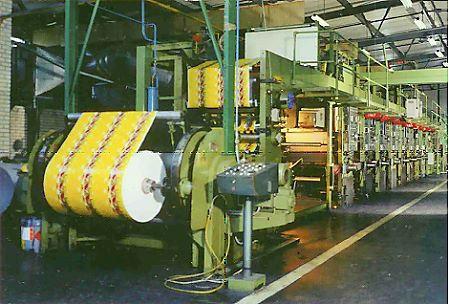 Maszyna MERKUR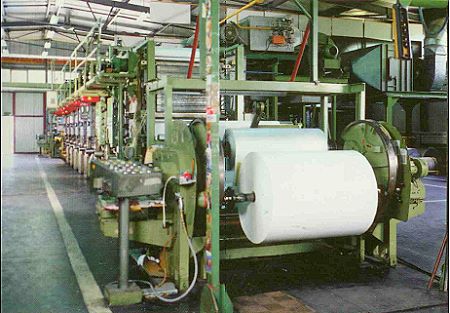 Maszyna MERKUR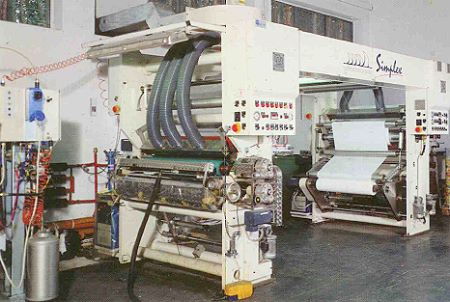 Laminarka
The rotogravure prints are made on a MERCUR 2570 deep engraving machine of Windmöller & Hölscher.
The printing cylinders are manufactured by way of a laser method (Druckservice Goerz) or engraved (Wetzel, Janoschka Polska).
The flexographic prints are made on Soma Flex MINI printing machine.
We use paper, paper with polyethylene, paper with aluminium and polyethylene as well as various kinds of films, mainly the OPP and PET, as the main printing material in both techniques. In the case of UV flexo prints, we also use the PE. The materials are supplied by the best known companies on the market.
The inks we use both for rotogravure and flexographic printing are manufactured by reputed companies as well.
MERKUR 2570 Printing Machine

8-colour print by solvent inks
printing width max 1000mm
highly precise fit - Eltromat dgc 650 system
fit monitoring - Eltromat WEB VIDEO SMART system
additional FIFA monitoring
electrostatic suport of print – Enulec system
the Eltex system of removing electrostatic charges
initial tapering of material by IR rays
cylinder perimeter 480 - 820 mm



SOMA Flex MINI 80-8 UV Gearless

8-colour print by UV inks
printing web width 300 - 800 mm
printing repeat length 300 - 600 mm
the machine allows for precise printing on all kinds of films
material width 12 um<



NORDMECCHANICA SIMPLEX laminating machine

lamination width max 1000 mm
materials for lamination: PE, CPP, OPP, paper and other



JURMET 1000 / 1300 slitter

roll width max 1300 mm
materials: OPP, PP and PE films, laminates with PE, paper, paper/ALU/PE of 15g/m2 - 150g/m2